Lipault Plume Vinyl Saddle Bag Black 77811
Lipault Plume Vinyl is an elegant, feminine collection that will give a touch of style to any outfit. This sleek and sophisticated bag and wallet range is available in three striking colours.
The Lipault Pulme Vinyl Saddle Bag is defined by its curved silhouette, perfectly sized to fit just the essentials - making it our must-have!
Main features of the Lipault Plume Vinyl Saddle Bag include:
Top overflap with magnetic clip closure
Chain shoulder strap with shoulder pad
Main compartment complete with slip pocket and zippered pocket
External size: 22cm x 18cm x 8cm
Weight: 0.5kg
Capacity: 2L
Warranty: 3 Years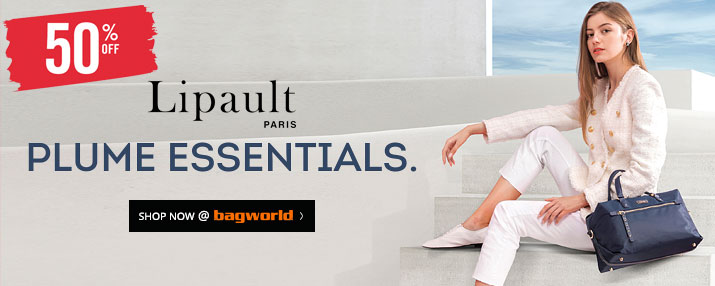 Launched by French designer François Lipovetsky in 2005, Lipault has become one of France's leading luggage brands. After years of designing luggage for Air France, he developed Lipault's signature Plume Collections. Named after the French noun "plume", which means "feather", these Collections are designed to meet the needs of today's savvy travelers.
More From This Brand
RRP:

$49.00




RRP:

$49.00




RRP:

$49.00