Lonely Planet Bangkok Travel Guide Book L8582
Bangkok City Guide
Edition: 9th Edition, Sep 2010
Same same, but different. The Thailish T-shirt philosophy neatly sums up Bangkok, a city where the tastes of many places are mixed into an exotic, often-spicy dish that is never, ever boring.
Two Bangkok insiders, 720 hours of in-depth research on the ground, 29 detailed maps, 75 bowls of gŏ o·ay đĕ e·o (noodles) eaten
Luscious colour section covering the best of Thai cuisine
Unrivalled coverage of Bangkok's diverse and vibrant nightlife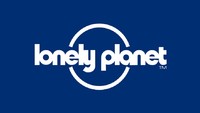 Lonely Planet is renowned for its first-hand approach, up-to-date maps and commitment to providing the best information for travellers. Lonely Planet has 365 professional authors, living in 37 countries. Between them they have visited every county in the world and speak 70 languages.
More From This Brand
RRP:

$14.95




RRP:

$19.95




RRP:

$39.95