Lonely Planet Canada Travel Guide Book L5710
11th Edition / April 2008
912 pp / 24 pp colour / 129 maps
Your first polar bear...whales out the window of your Newfoundland B&B...the Northern Lights...Canada delivers on the outdoor spectaculars, then follows it up with cities full of jazz, art and round-the-world cuisine.
specialist-written new Outdoors section
new full-color Highlights and National Parks sections
expanded BC, Nunavut and Arctic info
interviews with locals from each province give you the inside edge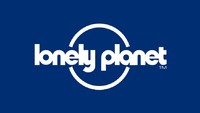 Lonely Planet is renowned for its first-hand approach, up-to-date maps and commitment to providing the best information for travellers. Lonely Planet has 365 professional authors, living in 37 countries. Between them they have visited every county in the world and speak 70 languages.
More From This Brand
RRP:

$14.95




RRP:

$19.95




RRP:

$39.95