Lonely Planet Western Europe Travel Guide Book L2344
Western Europe travel guide
12th Edition, Oct 2015
704 pages, 95 maps
Western Europe's intricate tapestry of countries and cultures is woven together by rich history; artistic, architectural and culinary treasures; enduring traditions and cutting-edge trends.
Lonely Planet will get you to the heart of Western Europe, with amazing travel experiences and the best planning advice:
inspirational images, 100% researched and updated, and recommendations from our expert authors
planning features and top itineraries to help you plan the perfect trip
local secrets and hidden travel gems that will make your trip unique
plus region-wide itineraries, practical tips, inspirational highlights, language basics and a glossary
Coverage includes: Planning chapters, Austria, Belgium, Luxembourg, Britain, France, Germany, Greece, Ireland, Italy, Netherlands, Portugal, Spain, Switzerland, Lichtenstein, Understand and Survival Guide.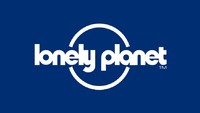 Lonely Planet is renowned for its first-hand approach, up-to-date maps and commitment to providing the best information for travellers. Lonely Planet has 365 professional authors, living in 37 countries. Between them they have visited every county in the world and speak 70 languages.
More From This Brand
RRP:

$14.95




RRP:

$19.95




RRP:

$39.95