Tatonka Barrel Bag Backpack 74cm Extra Large Black T1954
With tarpaulin and textreme, the Tatonka Barrel is one of the most robust travel bags.
Main features of the Tatonka Barrel Bag Backpack 74cm Extra Large include:
Strong, easy-care travel bag in Tarpaulin and Textreme
Padded base
Mesh pocket under the lid
Extra-wide hand and shoulder loops
Rubberised handles on both sides
Lockable zip on main compartment

Name tag
Two concealed rucksack shoulder straps which allow to use as a backpack

Weight: 1.95kg
Capacity: 110L
Size: 74cm x 44cm x 44cm
Warranty: 2 years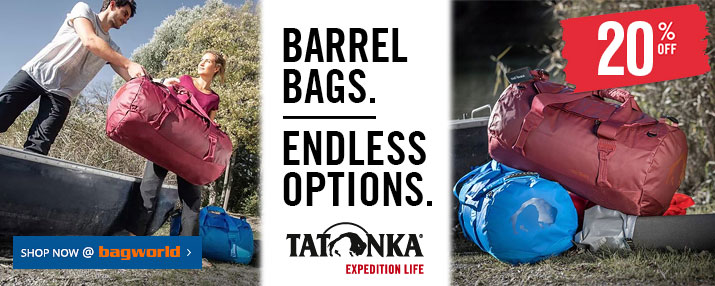 Tatonka means "bison" in the language of the Sioux. The bison remains a holy animal to the native North Americans to this day. It is the symbol of nature, freedom, strength and the wilderness. But it also stands for much more than that. It is assertive and knows its own mind.
More From This Brand
RRP:

$169.00




RRP:

$179.00




RRP:

$239.00