Competitions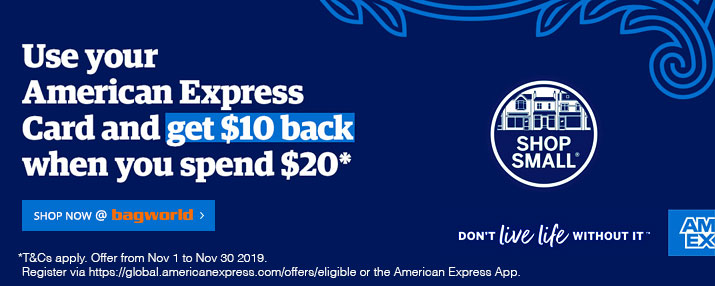 Until 30th November 2019, AMEX Card Members who spend $20 or more in one transaction at participating Shop Small Merchants (like Bagworld) will get $10 back from American Express! Offer is valid once per participating merchant, up to five times to get up to $50 back and is limited to the first 118,000 cards registered*.
Step 1 – Register your AMEX card at https://global.americanexpress.com/offers/eligible or via the American Express App
Step 2 – Spend $20 or more in a single transaction on your registered AMEX card @ Bagworld
Step 3 – Get a $10 credit!
*For full offer terms, card exclusions and participating businesses, visit https://www.americanexpress.com/au/shop-small/