Hardside Suitcase Luggage Sets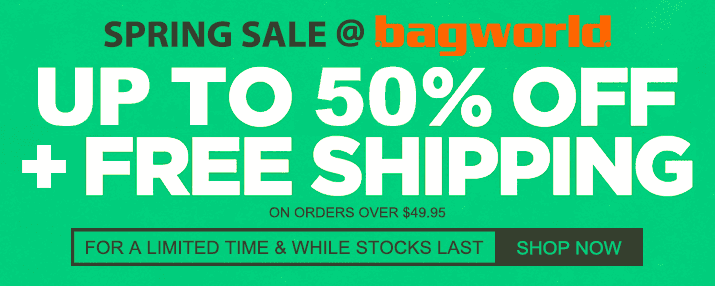 Hardside suitcases provide great protection and security for your belongings, and are durable. They are made from hardened plastic; either polypropylene or polycarbonate. As they are resistant to cracking and tearing, they wear well and will service you on many trips. Access is via one main opening as there are no outside pockets, providing great security. Hardside suitcases close and lock with either a zip or a hinged frame with clips.
The dimensions provided are external dimensions of the suitcase, and are taken from the top of the bag to the ground, and include the wheels. If you need to compare the useable packing size of a suitcase, it is best to check out the capacity listed.
Matching Products
RRP:

$1077.00

Best Price: $537.00


RRP:

$1077.00

Best Price: $537.00


RRP:

$797.00

Best Price: $473.00


RRP:

$797.00

Best Price: $473.00


RRP:

$797.00

Best Price: $473.00


RRP:

$797.00

Best Price: $393.00


RRP:

$877.00

Best Price: $517.00


RRP:

$877.00

Best Price: $517.00


RRP:

$877.00

Best Price: $517.00


RRP:

$877.00

Best Price: $517.00


RRP:

$887.00

Best Price: $529.00


RRP:

$887.00

Best Price: $529.00


RRP:

$887.00

Best Price: $442.00


RRP:

$1017.00

Best Price: $609.00


RRP:

$1017.00

Best Price: $507.00


RRP:

$807.00

Best Price: $397.00


RRP:

$807.00

Best Price: $397.00


RRP:

$807.00

Best Price: $469.00


RRP:

$807.00

Best Price: $469.00


RRP:

$807.00

Best Price: $469.00


RRP:

$777.00

Best Price: $299.00


RRP:

$777.00

Best Price: $299.00


RRP:

$777.00

Best Price: $299.00


RRP:

$777.00

Best Price: $299.00


RRP:

$967.00

Best Price: $482.00


RRP:

$967.00

Best Price: $482.00


RRP:

$967.00

Best Price: $482.00


RRP:

$787.00

Best Price: $587.00


RRP:

$787.00

Best Price: $587.00


RRP:

$787.00

Best Price: $587.00