Large Size Softside Suitcases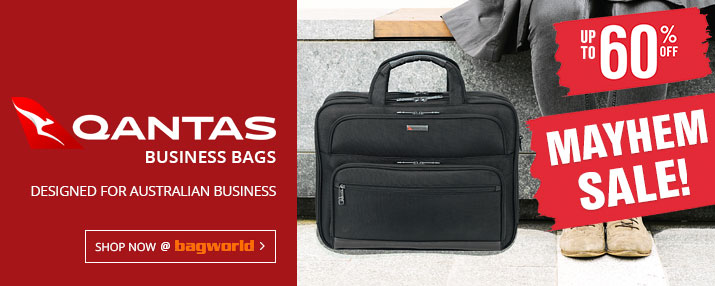 Softside suitcases are made from fabric – often high denier nylon. As a result of this, they are often lighter than hardside suitcases and usually feature an expansion zip, which means more packing room for the shopping you did on your trip. Softside suitcases are a tried and true form of luggage for travel, and current models benefit from design improvements made over decades of experience.
The dimensions provided are external dimensions of the suitcase, and are taken from the top of the bag to the ground, and include the wheels. If you need to compare the useable packing size of a suitcase, it is best to check out the capacity listed.
Matching Products
RRP:

$335.00

Best Price: $165.00


RRP:

$335.00

Best Price: $165.00


RRP:

$335.00

Best Price: $165.00


RRP:

$339.00

Best Price: $169.00


RRP:

$339.00

Best Price: $169.00


RRP:

$299.00

Best Price: $149.00


RRP:

$369.00

Best Price: $184.00


RRP:

$369.00

Best Price: $184.00


RRP:

$369.00

Best Price: $184.00


RRP:

$299.00

Best Price: $119.00


RRP:

$299.00

Best Price: $119.00


RRP:

$299.00

Best Price: $119.00


RRP:

$399.00

Best Price: $159.00


RRP:

$329.00

Best Price: $164.00


RRP:

$329.00

Best Price: $164.00


RRP:

$329.00

Best Price: $164.00


RRP:

$479.00

Best Price: $239.00


RRP:

$479.00

Best Price: $239.00


RRP:

$449.00

Best Price: $224.00


RRP:

$449.00

Best Price: $224.00


RRP:

$399.00

Best Price: $159.00


RRP:

$399.00

Best Price: $159.00


RRP:

$429.00

Best Price: $255.00


RRP:

$499.00

Best Price: $299.00


RRP:

$479.00

Best Price: $239.00


RRP:

$479.00

Best Price: $239.00


RRP:

$649.00

Best Price: $389.00


RRP:

$549.00

Best Price: $269.00